Evaldas Drasutis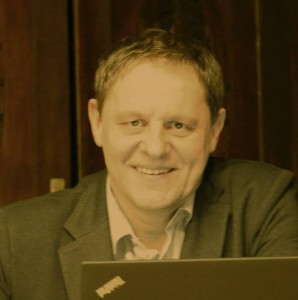 Evaldas Drasutis has been DJing in hundreds of tango events since 2007, as resident and invited DJ in milongas of his native town of Vilnius in Lithuania as well as in numerous international tango events.
He sees the tango DJ's job as that of a messenger, delivering the timeless tunes of the greatest tango artists of the past to today's dancers: with respect and humility of admirer, professionalism of DJ and passion of dancer. He mostly plays best of the Golden Age music, sometimes going off the beaten track with old tango tunes. "
---
Wiebke Janssen, Germany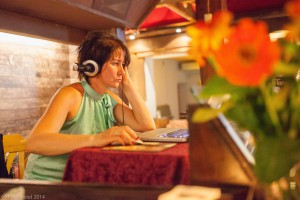 With my husband I organize the Milonga "Rodolfo" in Rostock, Germany, where I normaly work as the DJane.
Outside of my home Milonga I also get booked as a Guest-DJane, mainly for Milongas in the north of Germany (Mecklenburg-Vorpommern) and for Milongas in Florence.
I play traditional tango from the late twenties to the early fifties and prefer the music of the Epoca de Oro.
---
Philippe Gonella, Francia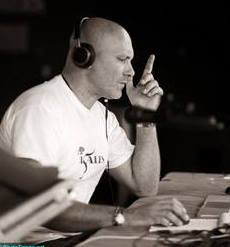 Soul of milonguero, I first started djing when I created the first milonga milonguera on the French Riviera called the milonga linda.
Since my first trip to Buenos Aires in 2001 I've had a precise idea of the style of tango I would like to disseminate here in the Old World.
For over more than 12 years I have been playing the traditionnal pattern of tandas and cortinas. The great "epoca de oro" inspires me, the vocals in particular. Alike storytelling, I invite the dancers to evolve on a harmonious onda alternating between dynamic and sentimental moves. My cortinas enhance that rythm. Today known as Gitango I travel accross Europ, organising or djing in the different encuentros to transmit and share both the culture and the codes of the milongas porteñas. I also teach this wonderful dance.
---
Marcel Lambert, Francia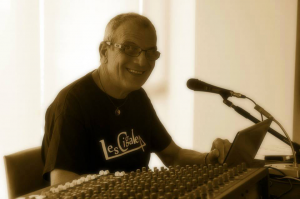 After several trips to Argentina, Marcelo is totally engaged with an "intimate" milonguero way of tango, which he dances exclusively.  Together with his friend Philippe Gonella  he is the founder and organizer of LES CIGALES  and he strongly believes in the concept of Encuentros milongueros in Europe. Marcelo organizes, together with his friend and with the support of an efficient team, several encuentros in France that gathers milongueros of the 5 continents. His music is focused on a selection of tangos from the golden age, changing between the well-known orchestras and "forgotten" ones, rhythmical tangos and tangos "with a deep feeling". Marcel is based in France, and has been DJ'ing  in Argentina, Chile, Germany, Sweden and Italy. With Marcel you will dance the soles of your shoes!