DJ: Ricardo Peixoto, GB

I am a tango DJ who leaves the ego at the door. My aim is to play music for the dancers, to inspire an emergency cabeceo, to facilitate a nice ronda, to keep the smiles going in the end of a tanda.
I think of a tanda as a little story through the innards of an orchestra, with a beginning, a middle and an end. It has to make sense. Music cannot be placed haphazardly.
My cortinas are designed specifically for the event. I try to match cortinas with the dancers and hopefully they will be more than a mere excerpt that is going to play in your head for the rest of the night. Cortinas are not there JUST to separate two tandas that can be quite different. They also allow me to bring life memories to those who have just finished a tanda.
As a DJ I try to establish a connection between myself, the dancers, and the music. Playing the music and understanding the dancers' energy is as demanding and rewarding as dancing itself.
---
Francisco Saura, Spain
"Milonguero, DJ and co-organizer of the NORTESUR Marathon in Málaga. His music is playful and dynamic. He is an enthusiast who overflows with energy and does not miss the opportunity to make his animation rich and varied. He is a regular DJ in Spain and Europe. He is a lover of tango milonguero danced with rhythm and sensitivity. He prefers the orchestras of the '30s and '40s."
—-
DJ: Irma Gross,

Switzerland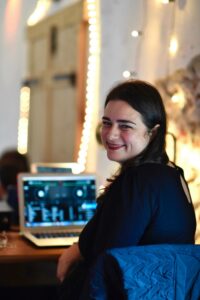 Irmas connection with the tango is strong – for years she has been the violin player of the successful tango orchestra "Silencio". Irma has been a tango DJ since 23 years and runs her own milonga in Basel. Travelling often to Argentina, her selection of music is strongly influenced by what is being played at the moment at the milongas of Buenos Aires. She choses all her Tandas in the moment, creating a warm atmosphere with the best selection of epoca de oro.
---
Céline Devèze, France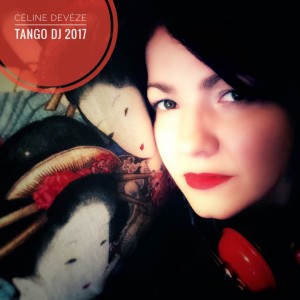 From Nice/France, Céline Devèze is one of the most popular international DJs. She has played her sets at numerous Marathons, Festivals and Encuentros all around Europe and abroad (France, Italy, Portugal, Spain, Turkey, Norway, Sweden, England, Belgium, Hungary, Germany, Slovenia, Romania, Austria, Poland, Scotland, Switzerland, Canada). Céline aims to maintain the energy on the dancefloor while nurturing the emotions of the dancers with a nuanced selection of music from the late 30s to the 50s. She is a DJ with elegance, emotion, and energy!