Jan Henrik Schlottke, Germany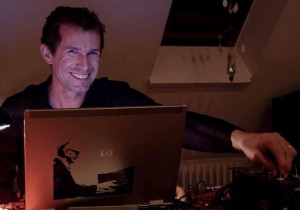 Jan-Henrik thinks of himself as a pure social tango dancer and from time to time as dedicated DJ.
As a tango DJ, Jan-Henrik trusts his inner voice as an experienced dancer and tries to create a particular and special atmosphere for every milonga, considering the mood of the dancers at the pista at a given moment in time.He also carefully selects his cortinas, which have to support the whole structure of the evening.
Not being too sophisticated but focused on bringing good mood and the fun dancing tango in close embrace to the dancers. His favourite orchestras keep changing, but he favours the typical orchestras of "La época de oro".
There will be simple rhythms with good energy up to dramatic and melancholic moments, thus leading the dancers through a kaleidoscope of emotions throughout the evening.

---
Francisco Saura, Spain
"Milonguero, DJ and co-organizer of the NORTESUR Marathon in Málaga. His music is playful and dynamic. He is an enthusiast who overflows with energy and does not miss the opportunity to make his animation rich and varied. He is a regular DJ in Spain and Europe. He is a lover of tango milonguero danced with rhythm and sensitivity. He prefers the orchestras of the 30's and 40's."
---
Ricardo Peixoto, GB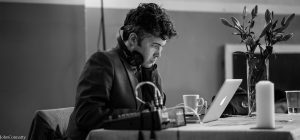 People tell me that my DJing style is dynamic, energetic and 100% bailable. My aim is to play music for the dancers, to inspire an emergency cabeceo, to facilitate a nice ronda, to keep the smiles going in the end of a tanda.
I have been DJing for since 2005, and DJed in UK, Portugal, France, Spain, Switzerland, Germany, Italy, Norway and Lithuania. Currently I am the resident DJ at La Milonga Ideal in Warwick. Strongly influenced by the Porteño way of DJing, I adapt my music to the dancefloor, and enjoy seeing the dancefloor reacting to my music. Each tanda is a chapter and each milonga a whole story, different all the time.
---
Céline Devèze, France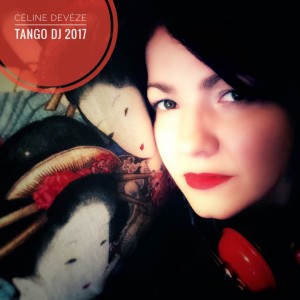 From Nice/France, Céline Devèze is one of the most popular international DJs. She has played her sets at numerous Marathons, Festivals and Encuentros all around Europe and abroad (France, Italy, Portugal, Spain, Turkey, Norway, Sweden, England, Belgium, Hungary, Germany, Slovenia, Romania, Austria, Poland, Scotland, Switzerland, Canada). Céline aims to maintain the energy on the dancefloor while nurturing the emotions of the dancers with a nuanced selection of music from the late 30s to the 50s. She is a DJ with elegance, emotion and energy !